Project goals
As the platform grows, everyone who is using the platform will create an exchange community, where the unwanted items coud be exchanged or sold for a small amount. Local activism is also about bringing people together, acting socially, acting locally.
PROJECT
MANIA WYMIENIANIA
YEAR
2020
SERVICES
TECHNOLOGIES
Exchange, donate, help locally!
Intuitive platform to add ads. Just fill in the basic information and the local community will see the added items on a interactive map.
The map is the main part of the product, users can see what's new in the area and where they can pick it up. Action involving users.
"Mania Wymieniania" is also about the environmental aspect, spreading the idea of "donate instead of throwing away".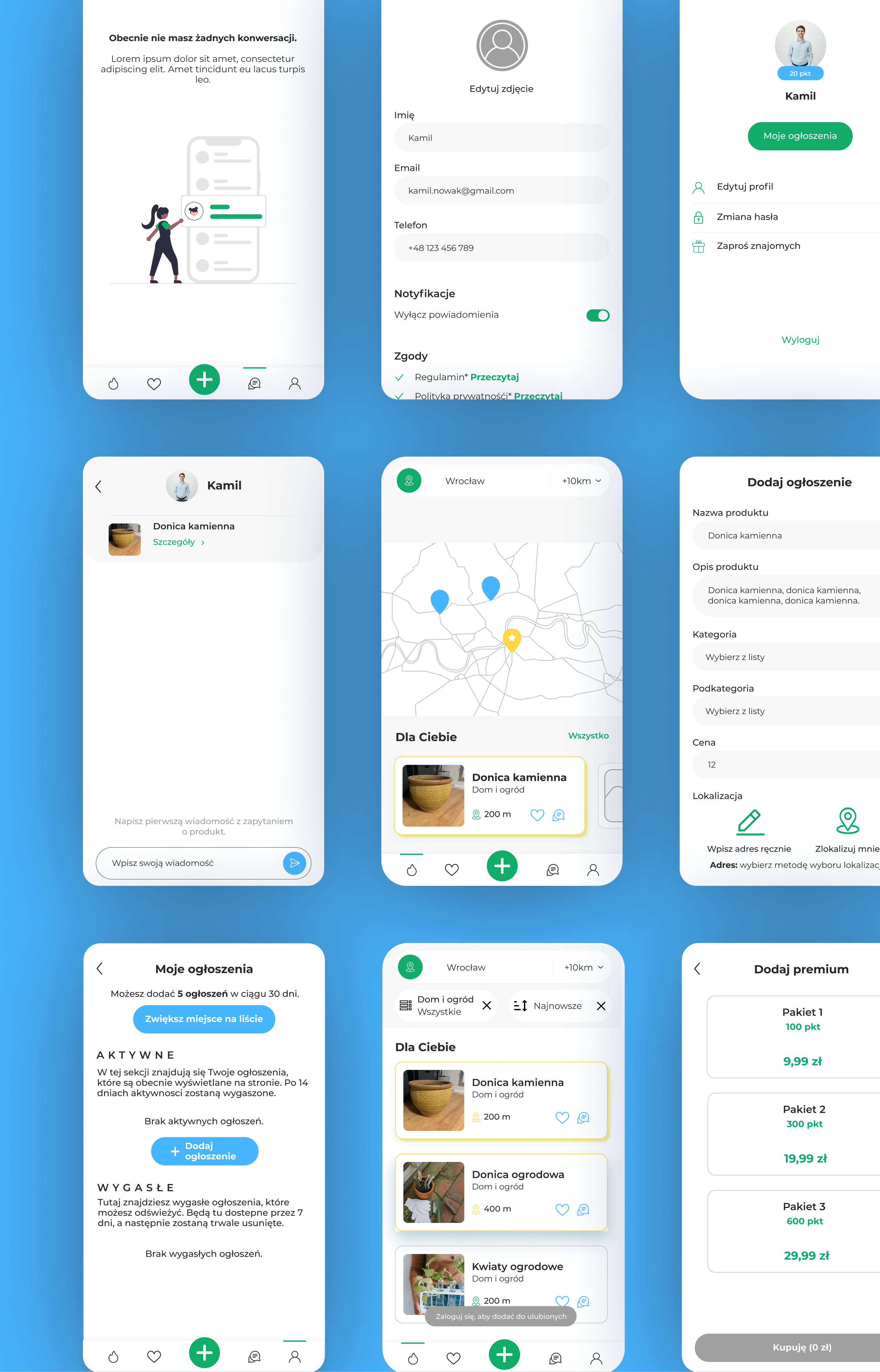 What was the scope of the project?
---
The basic scope of the project was to enable browsing and comparison of INSTAL 3D's services. In addition, to enable faster project valuation, special calculators for Renewable Energy Sources have been prepared, which estimate the price and bring customers closer to make a decision.
What was the business outcome?
---
Providing domain information and enabling interaction with the website has been achieved thanks to the use of the latest technologies that are engaging for the recipient, resulting in a high degree of conversion.